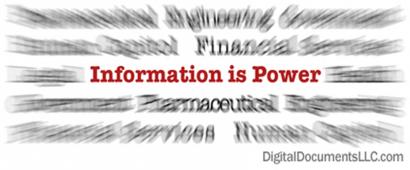 Digital Documents Service Guarantee
Digital Documents, LLC will meet or beat the document scanning services prices of any competitor. Our service agreements can be written as Fixed Fee or Value-Based Pricing Contracts because they are based on the analysis we perform that defines the productivity, performance and profit increases your company can soon realize. Our document scanning services prices include all aspects of your document scanning project, without hidden, hourly, monthly or software charges.
Our Service Benefits
Our clients realize tangible benefits that reduce their total document management expense and increase profits by improving workflow efficiency. These benefits typically equate to a quick and measurable Return-On-Investment. This accelerated return is achieved, in part, by minimizing the deficiencies of traditional paper-based document management systems.
Our Service Focus
We are professionally staffed and equipped to manage your document imaging needs, offering Fixed Fee Document Scanning Prices and Value-Based Prices at a fraction of the cost of purchasing, staffing and maintaining expensive document scanning equipment. This "off-balance-sheet" outsourcing approach allows our clients to allocate resources efficiently while staying focused on their core business.
Our Partnering Approach
Our Team serves as your Outsourcing Partner for large-scale critical document scanning projects that need to be completed quickly and accurately. We incorporate these Guidelines and Services into our contracts to accommodate the specific and unique needs of our clients.
Our Document Management Services
Our capabilities ensure that clients gain value from their critical files at every point in the document management life cycle.Our Digital Document Management Services are Best-In-Class because they are built on leading industry technologies and proven scanning and imaging methodologies. Our goal is to construct a tailored project approach to meet the demands of your organizations' document scanning needs.
Please go to our Contact Us page to tell us how we can serve you Team's needs.